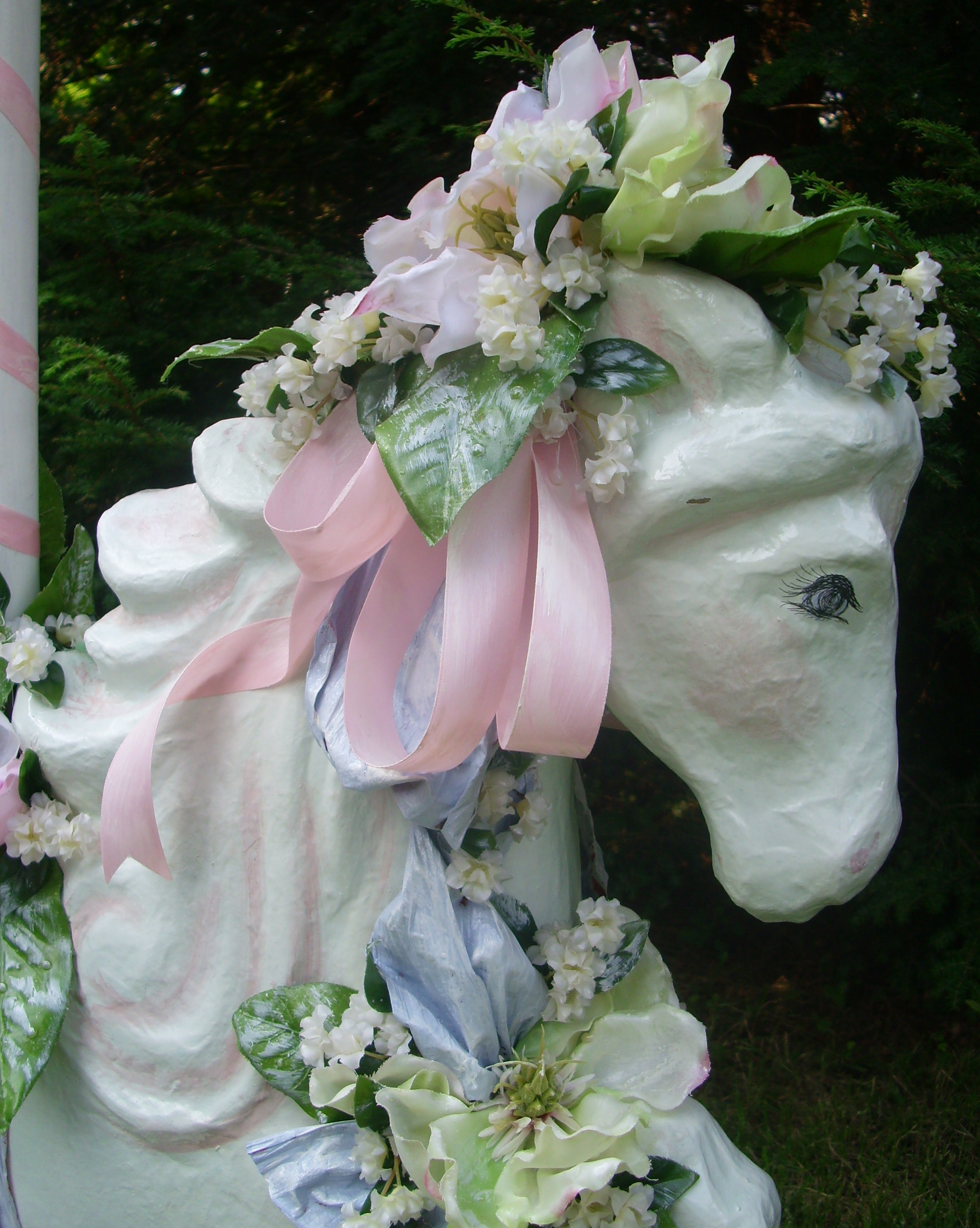 CAROUSEL HORSES - Papier-Mache, silk flowers, and satin ribbons, all stiffened with a liquid resin that hardens to create the glass-like look of porcelain. All hand-done and signed by me, each one is a one-of-a-kind creation. A permanent and beautiful decorative statement to display in your home or give as a wonderfully delightful gift!
Carousel Horses below are 24"x 36"Tall w/ Pole ......$195 Call for Local Pickup or Delivery in N.J., N.Y, Pa. Shipping Available in U.S.A.
Flowers & Ribbons, Butterflies & Birds, Dragonflies & Ladybugs, Glitter & Fairies, Sequins & Pearls! All adorn one horse or another or, maybe a Unicorn!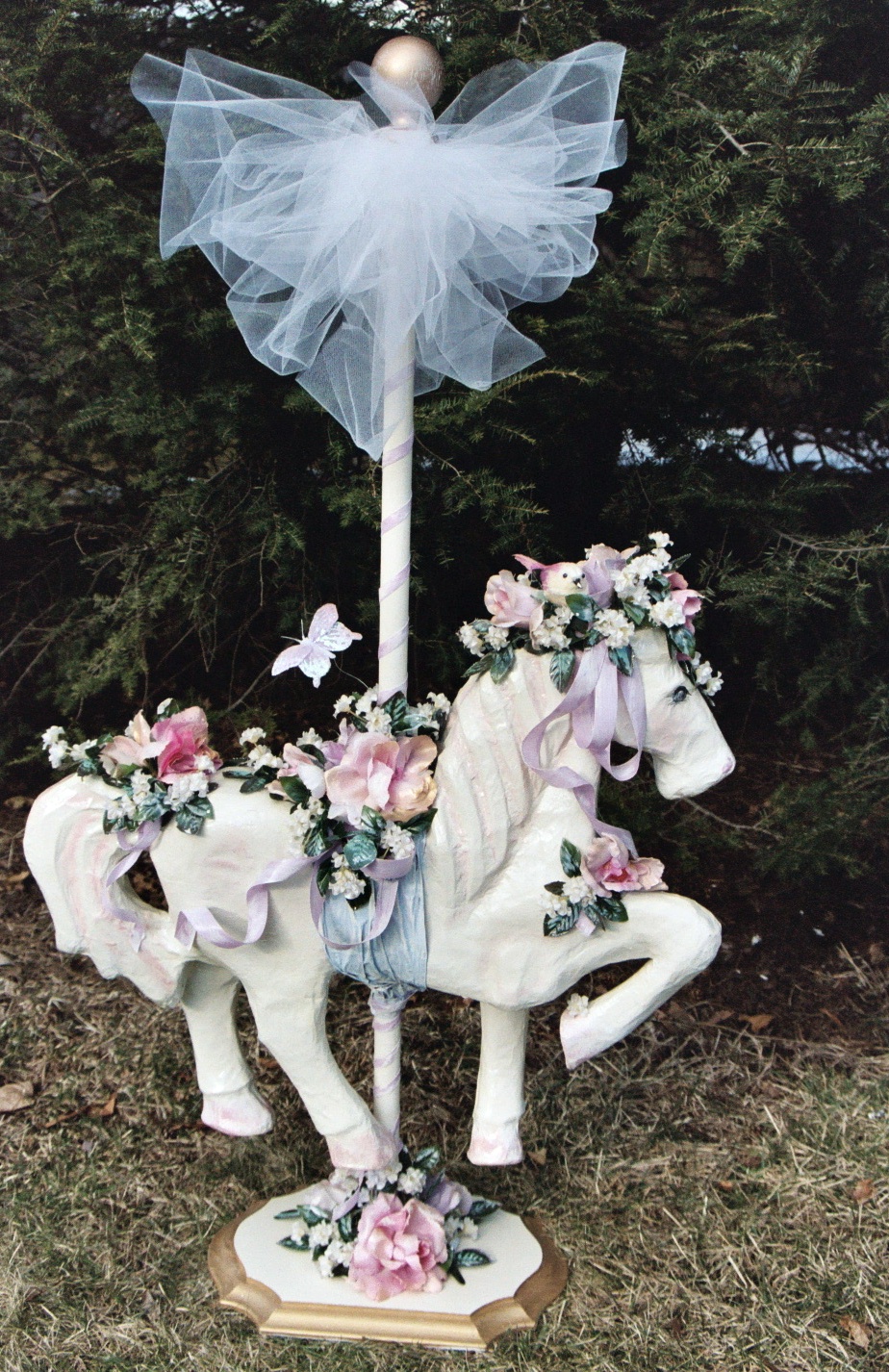 'Rose Bud'
Pink w/ pale blue & lavender ribbons, a flying butterfly and a little pink bird nestled on her head.
'Rosebud' Close-up
'Magnolia'
White Magnolias w/pink blush & Babies Breath.
Pink & Blue Satin Ribbons, a Butterfly & a little pink bird nestled on the tail.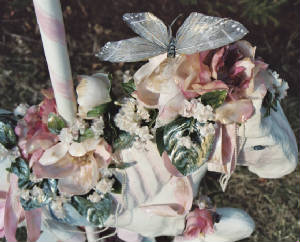 'Magnolia' Close-up